Site and Physique Update/News 20 JUL 20
Site and Physique Update/News 20 JUL 20
Reading Time:
2
minutes
---
Bula! Since I apparently have about 16 regular stalkers who check for updates, at least according to the GA stats that get launched at me, I figured that I'd give you all some updates.
I haven't proofread a single post, but will do that this winter for all my old posts.
I'm prioritizing getting pictures up with narrative structure for all of my trips which are presently on my maps page.
For the next month I'll be working on day-hikes.
After my current maps are completed, I'll be tacking on additional map locations/trips.
I am considering changing how I present content.
Instead of star ratings, I might get an artist to make me a "bear" scale.
Expect to see more spiritual/science/philosophy content this winter. I have 700,000+ words of notes, so it takes a bit to transcribe.
Physically I am doing pretty well, in case you care, and just got in some stuff so I can work on arms.
Hoping to return to America at some point.
If you have any suggestions, please let me know. I have no clue if what I'm doing is valuable to others, at least in the way I'm going about it.
Regardless, it's still a nice digital scrapbook for me, but I'd like to be helpful to others.
Hidden picture of me without a shirt, so only click if you're into that sort of thing.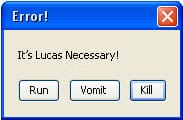 So that's it, that's the news! I hope you are all doing very well and are being blessed with opportunities to success in such a wild, post-structural world.
---