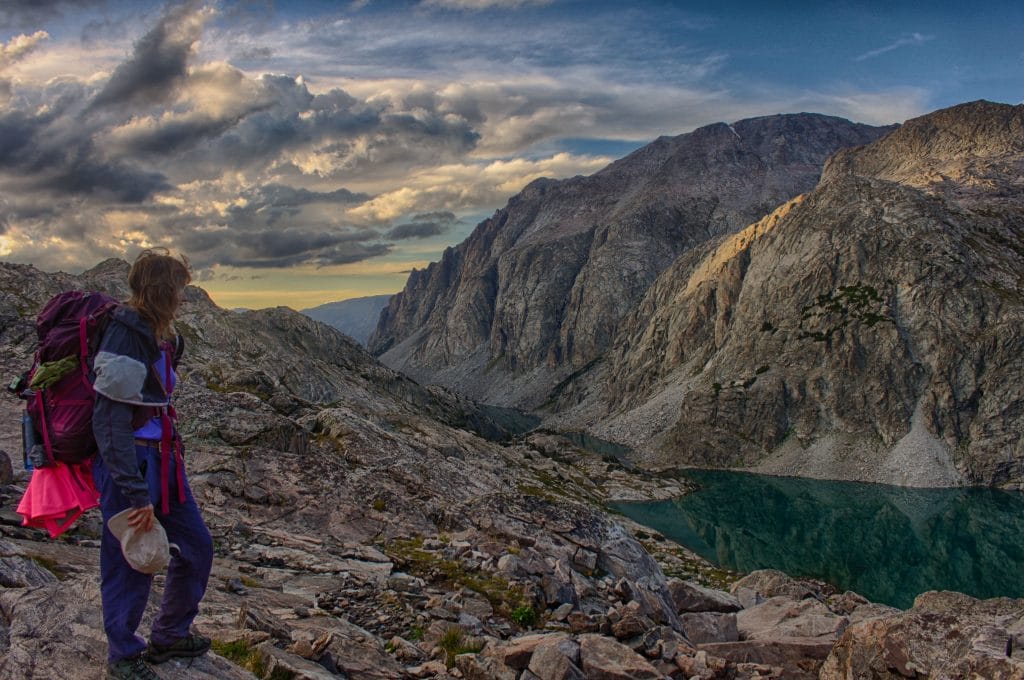 I love science, so I've developed a deep rating system to help you understand how I rate my hikes.
⭐⭐⭐⭐⭐ (5 stars)
I loved it.
⭐⭐⭐⭐☆ (4 stars)
I really liked it.
⭐⭐⭐☆☆ (3 stars)
I liked it.
⭐⭐☆☆☆ (2 stars)
I didn't like it.
⭐☆☆☆☆ (1 star)
I hated it.
If you're more curious, I also take the following 'stuff' into consideration and will generally include specific notes after the main review.:
—Difficulty. Some hikes are very strenuous, even if you're acclimated to the altitude.
—Fishing. Some hikes have no fish and are very boring in that respect.
—Camping spots. Some hikes have few good camping spots. It's not fun to be on a boulder when it's 20F with 50-kt winds.
—History. I love history. Some hikes feature interesting historical tidbits. Others don't.
—Beauty. Sometimes I think a place will be beautiful and it just isn't.
—Crowds. I hate crowds.
If any of the above are especially noteworthy, they'll almost certainly also be mentioned in the main narrative. For example, the hike to Clear Lake, WY, near Cora, is insanely difficult for the length, has no camping spots, no crowds, and very poor fishing. It is not a hike I will ever do again, and all of this detail will be clear during the main-body description of the misadventure.
In love, always,

-Lucas