Various folks have asked me what I recommend for hiking. If you're just wondering how to prevent your miserable butt/nips/etc., from chafing, then skip this and go and find my homemade anti-chafe recipe here at "How to Prevent Chafing."

This post, however, is where I'm taking the time to address basic backpacking tips if you've never done a long trip before. Being in the outdoors is scientifically proven to be great for your mental and emotional health, and if you do it right, it'll give you an awesome butt, too.

My upbringing was odd, and to some, horrifying or off-putting, but it led me to appreciate the outdoors. If you'd like to get into hiking but aren't sure how, I'd like to help you. It will improve your life.

Please note that I do not advertise on this site or get any kickbacks—these are all just recommendations that you can use or consider, but are not meant for any sort of financial gain for myself. This site is my ugly baby, but it's not a side hustle. Additionally, if you don't need to learn about being safe in the mountains and just want to know what to take with you, skip to part III.
---
---
---
Safety Intro: Trapped!
Before you read this guide, please read this incredible, true story. I think you'll really enjoy it. It's an old article, so I'll post it in full in case it vanishes from the web. The link, however, is here. Please follow it to see if it's still up: Trapped! The Mike Turner Story



TRAPPED! The Mike Turner Story.
Deep in Wyoming's Wind River Range, an accident with a sliding boulder makes a hiker confront his life, his fate, and his faith in God.

The nameless lake sits at 11,400 feet in Wyoming's Fitzpatrick Wilderness, tight up against a ridge known as the Brown Cliffs. This high in the Wind River Range, there is no gentle fringe of trees, no sprigs of wildflowers to soften the sharp angles of the rocks, nothing but a few wind-blasted banks of snow. The blue eye of water stares straight up from a cracked bowl of boulders into a remote, seldom-visited land of wind and rock and sky.
At 1 o'clock in the afternoon on August 2, 1998, a lone hiker with a black dog was making his way through the chaos of boulders along the eastern shore of the unnamed lake. He was a tall man with a gait that was used to eating up the miles, but here he was moving slowly under the weight of his pack, picking his steps carefully and sweating under a chocolate-brown floppy hat. It was day 4 of a 9-day hike, and the going was tougher than he had hoped for. Snow and ice in the passes had rubbed the dog's paws raw, slowing the pace. And now all this rock.
Nearing the lake, the hiker stepped onto a large boulder that shifted precariously under his weight. Instinctively, he leapt. The rock ahead was solid but tilted up at an awkward angle. His boots hit, and slid. The boulder behind kept coming, closing the gap. Just as his legs slipped off the edge, the boulders slammed together, catching the man above the knees, pinning him as if in the jaws of a trap.
There would have been pain, panic rising hot in the back of his throat, a swirl of dust in the air like smoke. There would have been the gunpowder smell of cracked rock and the ricochet of smaller pebbles clattering down the slope and splashing into the lake. And then nothing. As suddenly as it all had started, the rocks stopped rolling. The deep silence of the wilderness flowed back in like the water that closed around those few small stones settling without a sound on the bottom of the unnamed lake.
In the first moments following the rockslide, Mike Turner lay stunned. His breath came in ragged gasps choked with dust and fear, his heartbeat thumping against the rock. The dog, a Labrador mix named Andy, pricked up his ears at the commotion, waiting for his master to get up and move on.
Turner checked himself for injuries. Miraculously, his legs were trapped but not broken. With his bare hands and then using his tripod as a lever, he heaved against the tremendous weight of rocks, trying to pull himself free. At first, the boulder moved enough to ease the pain, though not enough to free him. A flicker of hope rose in him like a flame. He tried again, the tripod nearly snapping under the strain. Nothing. And again.
For more than an hour, he pried and shoved. But caught facing away from the boulder that pinned him, legs dangling in midair, even a big man like Turner could not gain enough leverage to move a piece of granite the size of a small car. The flicker of hope began to fade.
Exhausted, he rested, mind racing. This didn't make sense. People don't get trapped this way. How many thousands of times before had he stepped on boulders that wobbled? Perhaps he could dig himself out. He couldn't reach the ground. Maybe he could yell for help. The wind swatted the sound from his throat.
He looked around. His view was nothing but rock, sky, and a glimmer of lake. He had almost made it; a dozen more steps and he'd have been at the lake's edge, resting, filling his water bottles, the dog lapping happily at the water, nudging him to move on around the lake. Below, he noticed a few scant pockets of snow in the shadows. He needed to calm down, take his time, and think this through rationally. And so the Reverend Mike Turner reached for his journal and began to write.
"About 2 hours ago a large rock rolled upon me and trapped my legs," the journal entry reads in scrawling, jagged letters. "I was very careful, be sure of that, but I hurt… I am in your hands Lord…I don't know what I face."
For 10 years, Mike Turner had been the pastor at Boone Memorial Presbyterian Church, a pleasant brown brick building on a quiet, tree-lined street in Caldwell, Idaho. At 6'6″, the 48-year-old Turner could, at times, seem larger than life, yet parishioners say they were drawn to his open face and ready smile. They describe him as "an inspirational pastor" who was active in all aspects of his congregation's life. "I had five operations in the last few years," one church member says, "and Pastor Mike was always with me, making the long drive whenever I needed him."
The seemingly opposite joys of both leading a 500-member congregation and witnessing the solitary beauty of wild places peacefully coexisted in Turner's life. "Mike saw God's hand everywhere," his wife, Diane, says, "in church just as much as in the backcountry." Childhood hikes took him deep into the cathedral-like light of the Sierra. He celebrated his ordainment as a minister in 1976 with an 18-day hike in these same Wyoming mountains. The first time he held hands with Diane was in Rocky Mountain National Park; vacations with the kids were hiking trips, and he enjoyed long theological discussions with friends on the trail. "Mike was drawn to the high country," says friend Mark Smith. "It was where he felt closest to God."
So in the summer of 1998, when Turner wanted to cap off a 3-month sabbatical with something that would challenge both his body and his spirit, he naturally looked to the high places. The Wind Rivers rise out of western Wyoming like a crest of waves gone to stone–100 miles long, with 48 peaks above 12,500 feet. They are the highest and wildest mountains in the state. The 60-mile hike Turner planned, much of it off-trail, would begin and end in the 428,169-acre Bridger Wilderness. It would cross the Continental Divide twice, traverse a glacier, top 12,000-foot passes, and take him deep into the 191,103-acre Fitzpatrick Wilderness, one of the most remote places in the lower 48.
He wanted to do it solo. Hiking alone, Turner reasoned, would let him travel at his own pace, linger over his photography, and enjoy some quiet retreat time with God. It was to be the trip of a lifetime. In big letters across the top of his itinerary, he called it his "Wander in Wonder."
On the morning of July 30, 1998, Turner loaded his gear and his dog Andy into his blue Honda Civic. Before he drove off, he gave his wife of 20 years a bouquet of flowers. "Thank you for letting me live this adventure," the card read. "Know wherever I am and whatever I'm doing, I am thinking of you!"
With that, Mike Turner walked into the Wyoming wilderness.
He spent his first night alongside Eklund Lake, 6 miles into the Bridger-Teton National Forest. A few birds sang. A breeze stirred the pines.
"…so quiet, so perfect. Is it all just as you want it, God? Or like skeptics say…is it just random events and we are nothing before the beneficence and destructiveness of nature? You send the winds and rain and yet even amidst the deep savagery and destruction of life, I sense your hand. In threatening my comfort, even my life, you challenge me to cope. In beauty and peace you refresh me. And all of it I need…God bless this trip. May it fulfill your holy purposes."
Turner wound his way to Island Lake, the beautiful, sky-blue heart of the Winds with its "amazing beauty that fills my soul," then up 12,150-foot Indian Pass. The rocky notch is the border between the well-traveled Bridger Wilderness, with its web of maintained trails, dayhikers and sport climbers, and the virtually empty and trail-less Fitzpatrick Wilderness.
Atop the pass, Mike Turner took a few photographs, checked his map, then stepped over the Divide onto Knife Point Glacier, an immense ice field rippled with crevasses. To cross it, Turner had to negotiate three increasingly steep pitches. On the second pitch, Andy, whose paws were tender on the ice, began to slide and whine. On the third pitch, it was Turner who slid. Without crampons or an ice axe to stop himself, all he could do was point his feet downhill and ride it out. "What a tough time."
Although he downplays it in the journal, that "tough time" may have had a role in what would turn out to be a fateful decision. If he had kept to his intended route, Turner would have veered south from the bottom of the glacier back up into the snow of Alpine Lakes Pass. Or he could have moved north through the grassy valley of the North Fork of Bull Lake Creek, a longer but lower and even less-traveled route. "We decided to take a longer route" is all the journal says of his divergence from his "Wander in Wonder" itinerary.
At first, the place seemed almost magical. They "entered an enchanted valley of wildflowers and grasses. Beautiful." In a dimming, golden light, he set up his tent and heated some soup. Andy sat licking sore paws while Turner opened the journal to write.
"Tiredness is the fruit of one thing I love about wilderness, the chance to be fully committed to something. We worked hard today, faced danger and risk, played it safe though, too, where wisdom was called for. I will remember this day. It is filled with the ecstasy, the essence of life. By it, the Lord will fill me with strength, conviction, wisdom and trust. Thank God we made it down that hill."
He closed the journal and stood to stretch, feeling his body tingle with the mix of exhaustion and exhilaration that comes from hard work in wild country. Then he crawled into his tent, snapped off his flashlight, and drifted to sleep beneath a blanket of stars twinkling like ice chips in the blue-black mountain sky.
The next day, a sliding boulder would change everything.
After the terror of the rockslide, the panic of realizing he was trapped, and the initial struggle with the immovable boulder, Turner turned his thoughts away from getting free and toward surviving the coming darkness. He passed a fitful night with his sleeping bag jammed awkwardly around his legs for warmth. Surely in the morning he'd figure a way out of this.
The journal passage for the next morning shows him listing his concerns as if thinking things out on paper:
"I am concerned about first losing my legs, second running out of snow to melt for water, and fuel, third hypothermia. My biggest concern is water. I have only 2 quarts left. The irony is that the lake is only 30 feet away…I am drinking 1 quart today, saving a quart for tomorrow. I am also saving my urine. I wonder how it will taste with Crystal Light?"
Emptying his pack, Turner set up a makeshift "camp" around him. He had his stove, sleeping bag, and food for a week or more. Careful not to let anything slip out of reach, he took stock of each piece of gear, pondering how it could be used to free him or signal for help. His camera became a wedge to pry the rock. The rainfly to his tent became a sun shade and a means to catch rain, a possibility he didn't know whether to pray for or dread.
"On one hand, a rainstorm could save my life, giving me the water I need. I've got plans to catch every available drop…but then the rain is also my worst enemy because if I get soaked my legs will get very cold…A rain…would be very hard to survive."
As if the writing of the words sparked another thought, he added, "I just had an idea about using the tent poles that just might work" and signed off to try it.
"I know one of the reasons he didn't write even more in the journal," says Turner's friend Mark Smith, "is that he was busy trying to think of ways to get himself free, or at least survive until someone found him. That's the kind of person he was. There is something honorable in the way he fought every way he could think of to survive."
That first full day in the rocks, of all that were to come, was probably the best. Turner had enough water, at least for a day or two. There was no intense pain or significant bleeding. And he still had hope.
"I had dreamed of a special time alone with God, facing the elements, the passes, thinking about my life, the direction of the church, about my family. Indeed this has been all of those things only magnified 100 times. Thoughts about life, God, people, risk, filling my time. When I think about it this way, I believe I will survive, smarter or wiser, more thoughtful, more aware of my limits…I do feel confident in my Christian hope. God will make a way either earthly or heavenly. My only dread is not seeing my family and being present with them in body. That's what I think about."
He even found the strength for a bit of humor, writing to Diane, "If I make it, you will hear a lot about this time, details you are probably not that interested in but I know you will listen."
And Turner himself was listening, straining for any hint of hikers approaching. A single hiker could get him water and go for help; a pair of them might be able to pry the rock free. A group from the National Outdoor Leadership School (NOLS) had gone through just 2 days before the boulder pinned Turner's legs. But now, there was no one. Once, there did come the whoop-whoop of a helicopter out of sight behind the ridge. At first the sound must have seemed like a miracle, yet it came no closer. After a time, Turner realized the helicopter was not for him. Despite his own predicament, his heart went out to whoever was in trouble. "Hope they find that lost person too," he wrote, in a weakening hand.
Eventually, the sound of the chopper faded. The solitude that Mike Turner had longed for was beginning to tighten around him like a noose.
Danny Holgate, search commander for Tip Top Search and Rescue, pressed his hand against the cold plexiglass window of the Bell 206B3 Jet Ranger helicopter to blunt the vibration and stared out at the jumbled landscape of rock and ice passing below. His eyes peeled back every shadow, untangled every knot of fallen trees, searching for any movement or flash of color that might be a hiker in trouble.
According to the "Wander in Wonder" itinerary, Turner was to complete his hike in 9 days and meet his family and friends at the Big Sandy trailhead on Saturday, August 8. When he didn't show up at noon as planned, Diane at first felt little worry. "Honestly, I just felt irritated," she says. "I figured he was out there taking pictures, leaving the rest of us to carry the gear to the first lake, our 'plan B' if we didn't meet up at the trailhead."
As Saturday afternoon dragged on and the party set up camp at Dad's Lake to wait, questions began to creep into Diane's mind. What was slowing him down? Was it the knee he had injured skiing 4 years ago, or a dog with sore paws? "Before Mike left," Diane says, "Katie, our youngest, had asked him what we should do if he didn't show up. We laughed, then thought it would be a good idea to set a deadline." If he didn't arrive by Sunday at 4 p.m., they would seek help. But as that second deadline neared, Diane found herself re-reading the words printed on her map: "You will be charged for the rescue costs (i.e., helicopter time or horse rental)."
"I knew Mike wouldn't want us to make a big deal over nothing," Diane says. And so they waited.
By the time the moon rose that Sunday night, casting the peaks in an eerily beautiful silvery light, Diane knew something had gone very wrong. Her husband was missing. They would go for help in the morning.
The call came in to the Sublette County Sheriff's Office in Pinedale at 10:06 a.m., August 10, and the dispatcher notified Danny Holgate. A strong, compact man with a cop's direct gaze, 42-year-old Holgate has been working search and rescue for 18 years, the last 6 as search commander. He's helped build Tip Top Search and Rescue from a "jeep and beer operation" ("jump in a jeep, drive to a remote spot, and drink beer until the guy walks out") into one of the best all-volunteer units in the country. Yet every instinct told him this one was not going to be easy. The search area was immense: two national forests, two sides of the Continental Divide, two counties, three designated wilderness areas, and the Wind River Indian Reservation. As one volunteer claimed, "You could have every volunteer in Wyoming link arms and never cover a quarter of it."
As the helicopter banked for another pass, Holgate strained to make out new footprints on Gannett Glacier and thought, "Hell of a place to get lost."
I feel so foolish taking this longer pass," Turner wrote on the Wednesday after he was trapped. "So lonely, more than I imagined…Who would have guessed that 4 days would have gone by and no one has come this way?"
Although the loneliness was difficult, the weather was his most immediate threat. Records from the weather station at nearby Big Piney show that temperatures during that time broke 100°F during the day and dropped to 39°F at night. Five thousand feet higher in the mountains, the cold nights would have seemed endless, the midday sun brutal. The merciless cycle of cold and heat wrings the water from a human body. At rest, a human male loses about 2 1/2 quarts every day through sweat, urination, and respiration. Heat, exposure to sun and wind, and physical exertion such as struggling with a boulder can double the loss. Thirst begins at just a .8 percent drop in body weight from water loss. A 3 to 4 percent loss, which can easily occur in just 24 hours of exposure, can cause fatigue and confusion. At 10 percent, physical and mental deterioration begins. A 15 to 25 percent drop causes death.
At first, Turner melted snow, but the few pockets he could reach soon ran out. Once, he tied a length of cord to the lid of his water bottle and tried tossing it into the lake. It jammed in the rocks just a few feet short.
Another night. The dead cold of the boulders sucked the warmth from his body. He woke again and again, shivering.
Another day, hours on end with nothing but the sound of the wind shoving against the mountains, an occasional whistle from a pika in the talus. Without water, exposed to the elements, Turner soon began feeling the effects, hallucinating once that he could see Diane and Katie standing nearby.
"They had been on the rock. I cried out aloud for you. The rock seemed to have moved…[I]t is like others are present, only it is Andy and then I am doing something because 'they' suggested it."
But there was no "they." Every moan of the wind must have seemed like a human voice, every clatter of rock like an approaching footstep. Still, no one appeared. Mike Turner was alone, almost.
"God is with me but I am angry with him. Why this terrible injustice, or is it the product of pride? This sense of wrestling against God or the angel of God is distressing. What can I do against God?…I don't want to be fighting against God's will. How am I failing him or what does he need me to teach? What is the purpose of this ordeal? Will I ever know, or continue to be puzzled, angered, and feel quite abandoned by the one I serve?"
To a man who had spent most of his adult life teaching others the joys of God's eternal presence in their lives, the sense of abandonment must have been gut wrenching. Steeped in biblical teachings, he could not help but recognize the parallels between his entrapment and the imprisonment of Paul or the Old Testament sufferings of Job. He understood that even a lifetime of faith and obedience did not keep a person from pain and suffering, but this was more than even he could have imagined.
"Last evening I was getting my bedding set around my feet, my bedding can't get down there normally, when I noticed something like a cast on the front of my leg. It was my leg without feeling. I felt like I had to get out and began working from 9 p.m. to 12, slowly levering the rock. Now it is tighter. I cried out and cried out to God who doesn't seem to care about my suffering, struggling, and pain, and the loss of my left leg. I begged and prayed for some help in moving the rock but none seemed to come."
He was, in a sense, living out his own parable deep in the wilderness, alternately wracked by guilt, anger, hope, betrayal, and yearning. The question of faith must never have seemed so stark, so simple, and yet so difficult. Alone in a way few people experience, Turner had only the biblical promise that nothing, "neither death, nor life, nor angels…nor height, nor depth, nor anything else in creation will be able to separate us from the love of God."
Sometime after the 5th day, as Turner shifted his body or struggled against the boulder, the journal slipped out of his reach. In the time he had been trapped, the notebook had kept his voice and hopes alive, providing him with a thin, frayed connection to his family and friends, to a life beyond the pile of rocks. Now it was gone. Frantically, he dug for anything to write on. In his first-aid kit he found a pocket New Testament, and over the next few days he filled the blank pages at the front and back. When those were full, he used the margins of the only piece of paper he had left, the instruction sheet for his one-burner camp stove.
These notes are less organized, less legible. "Shutting down," he wrote as he passed a week trapped in the rocks. "Getting low. Thought I would be found yesterday…Many thoughts, most of church, future for kids, some friends…I love you Diane, terribly sorry for stupid [unreadable word]."
Even with the scrawled, undated entries in the Bible and on the instruction sheet, it is impossible to imagine what the last days of Mike Turner's life were like-the burning dryness of his throat, the cramping muscles, his mind losing track of time and place. "3," he wrote, and then circled it. "Journal, the Bible, and this," clues to be sure all his notes would be found. "Fading to nothing. So skinny." He removed his wedding ring and set it on a rock nearby so that it would not slip off his finger and be lost.
As a pastor, Mike Turner had been called upon hundreds of times to comfort others in the face of death. At funerals and in the hushed living rooms of mourning families, he had overseen the passing of others. Now, alone in one of the wildest places on the continent, he was, in effect, overseeing his own.
"Fill me with peace, Lord. May the conditions not deny my love for you…I am ready to die, though missing my family. To live is Christ. To die is gain…I will trust in God though he will slay me, yet will I trust him, he is the way, the truth, the light."
As his final hours approached, Turner's body was shutting down; but it was as though his spirit was opening up. All the questions, all the doubt and anger seemed to dissolve like so much morning mist on that unnamed lake. What remained was the unbreakable bedrock of belief.
"God loves [unreadable word] Love Dad, Mike," the last legible line reads. A boulder could crush his legs; it could not crush his faith.
And then, 10 days after he was pinned, Mike Turner's journal goes silent.
In the flurry of days that followed Diane's initial call for help, a "hasty team" traced Turner's itinerary. Retailer REI faxed in the track pattern for the size 13 Asolo hiking boot Turner wore, so searchers could look for prints. Posters went up at trailheads, in every storefront from Pinedale to Lander. The Turner children collected names from trailhead registers and matched them with phone numbers off the Internet. Carloads of volunteers from Turner's congregation converged on the Wind Rivers to help. "We've never had a search like this one in terms of the family and friends being so involved and so helpful," Holgate says. "It was obvious from the start that this guy was loved and respected."
But even with all of those eyes out there looking, clue after clue led nowhere. And time was running out. More than 70 percent of lost victims found alive are discovered within the first 48 hours. Of those who don't survive, 75 percent die within the first 3 days. "I pulled Danny aside at one point," Mark Smith remembers, "and asked straight out how long someone could last out there." Holgate answered that with a traumatic injury, "you'd probably make it through the first night. You might make it through the second. The third night would probably get you." It was now nearly 3 weeks since anyone had seen Mike Turner.
On August 23, the search for Mike Turner was called off. "The case isn't closed," Holgate told the family. "We'll throw everything we have at any new lead. But for now, we've done all that we can." As the days grew colder and the first snow dusted the high peaks, it seemed that Mike Turner's fate would become a secret of the mountains. "We needed to catch a break," Holgate says.
And then they got one.
Five days after the search was called off, Turner's dog Andy walked out of the wilderness led by a pair of hikers who had seen the posters at the trailhead. Wet, footsore, and 20 pounds lighter, the dog was exhausted but not hurt. He was taken to a veterinary clinic and rested while searchers and the family regrouped. "Andy being found alive opened up a whole new realm of emotions for me," Diane says. "I was hopeful but still trying to be realistic."
On August 31, more than a month after Mike Turner had set out and 23 days after his family had expected him at Big Sandy, a search team set out on one more trip into the Wind Rivers, hoping Andy would lead them to some answers. That same day, Jeff Stewart, a hiker from San Diego, was making his way along the edge of the unnamed lake near the Brown Cliffs on a 9-day cross-country hike with a route eerily similar to Mike Turner's. Intent on his footing in the loose rocks, Stewart glanced up and, 50 yards away, saw what appeared to be a man sitting up in the rocks. "I had seen the posters at the trailhead and knew they were looking for someone," he says. "So I called out, 'Hey, are you all right?' There was no answer. I knew there wouldn't be." Stewart already knew who it was.
On September 3, just as the search team prepared to drop off Indian Pass onto Knife Point Glacier with Andy in the lead, their radio crackled to life. It was Danny Holgate: Turn around, he said. A hiker had walked into the Sublette County Sheriff's office carrying a wallet. It belonged to Mike Turner.
The coroner performed an autopsy and filed a report showing that Mike Turner had died sometime on August 11, the same day the first helicopter carrying Danny Holgate lifted off to begin the search.
More than 3 years after her husband's death, Diane Turner sits in the family room of her home in Caldwell, Idaho, gently holding a thin, red spiral notebook, the journal of Mike Turner's "Wander in Wonder." Daughter Jill, who was just starting college when the search began, is now engaged to be married; Ben is a freshman in college; Katie, a junior in high school, plays volleyball. Andy goes on fewer hikes these days, but he still smears the patio doors with his nose trying to get in or out. "Oh, if he could only talk," Diane says with a sad smile.
"It was only this spring," she says, "that I began to finally see things not through the filter of Mike's death." There is still pain and tears and questions. But there is healing, too. "We knew an extended solo hike could be dangerous, but I've always believed that to live fully sometimes involves risk," she says. "Our Christian faith points us towards a life of courage."
One year to the day after Mike Turner was to complete his hike at Big Sandy trailhead, his family and a small group of friends returned to the Wind Rivers. They hiked the same torturous trail; Diane carried her husband's ashes on her back. In a private ceremony deep in the heart of the Wind River Range, Mike Turner's ashes were given to the winds over Island Lake, the spot that had filled his soul with its "amazing beauty." That night, while walking alone on the lake's edge, Diane Turner looked down to notice millions of stars reflected in the still water, as if heaven were glancing at itself in a mirror. "It was perfect," she remembers, "the beauty of God's heaven reflecting in the beauty of God's wilderness."
It was the kind of moment Mike Turner would have loved.
---
I: My Philosophy and Style
This gives you an overview of the sort of hikes that will appeal to me. For example, the Appalachian Trail is the opposite of what I'd consider a fun hike. If you hike with me, you can expect to cover 6-12 miles a day of straight-hiking, with excursions for dayhikes or exploration. Time is always allocated for photography and fishing.
---
II: Notes on Mountain Safety
If you're coming from lowlands, acclimating really is pretty important if you want to fully enjoy yourself. By the time you reach 12,000 feet, the available atmospheric oxygen concentration is 65% of what it was at sea level. That really makes it feel pretty grueling for some.
As a general reminder,
"In a normal, healthy individual, sea level pressure is sufficient to cause the blood leaving the lungs to be almost totally (97%) saturated with oxygen. At 10,000 feet the saturation has dropped to almost 90% — still sufficient for nearly all usual life functions. An oxygen saturation of 93% is considered by medical folks to be the low limit of normal functioning. On top of Pike's Peak (about 14,500 feet and 438 mm Hg atmospheric pressure) the oxygen saturation has dropped to about 80%. Many people, if left in this rarefied air for some period, will develop mountain or altitude sickness: vertigo, nausea, weakness, hyperpnea (increased breathing), incoordination, slowed thinking, dimmed vision and increased heart rate."
I think that the above might be a bit melodramatic, but hey, just take it slow. No need to ruin your adventure.

Now let's get on to the fun parts! Because I camp higher than most people, and because of the mountain-mass effect in areas I camp, I am often above the treeline. Being above the treeline introduces more caveats. Some of them are as follows:
–Hammocks are not tenable (to me) in this environment, since I can't put them on anything. Hammocks also offer little in the way of protection from the elements. To date, I have seen zero thru-hikers above the treeline with hammocks, and in fact have only seen them once in the WRR, where a couple was using them for a day hike in the lowlands.
-Being prepared for cold conditions is important. In 2012, a kid from Georgia climbed one of the mountains in Montana, and not to the top. It was mid-July. He froze to death before he could make it back down. This occurs every year. High mountains can be dangerous. It snows every month of the year, and may stay below freezing for periods in excess of 12 hours in mid-summer, with wind-chill values approaching 0. While I don't pack full-on winter clothing in the winter, I do bring an emergency blanket, a down jacket, dri-down, 10F-rated sleeping bag, etc.
-Lightning can occur, along with snow, and sometimes concomitantly, even in summer. For that reason, my trips are planned with "bailout points." If you're in the lowlands, hiking through the trees and to the occasional peak, this is not important for you.
By now you should be getting a feel for the sorts of hikes that I go on. I do this sort of recreation in the winter, too, so quite often I'll be equipped with crampons, microspikes, and other equipment which let me enjoy the outdoors in a safe, responsible manner. The following gear recommendations should be taken in light of all of the above knowledge. Each hike, especially distance hikes, should be planned with diligence on your part, as well as respect for the environment that you'll be in. Done correctly, it's the most freeing experience ever. Done poorly and flippantly, it can be fatal.
Now let's get on to my recommended gear list!
---
III: My Gear and Links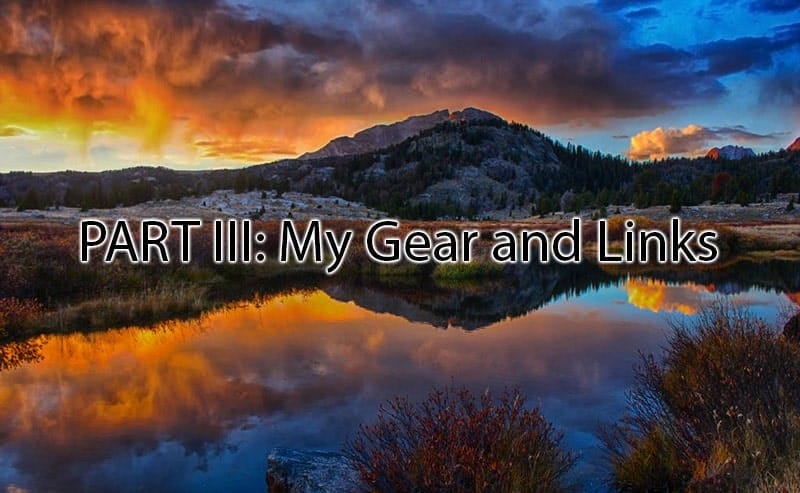 Good gear makes or breaks a trip. Make a checklist and check it twice. Setting up camp 60 miles from the nearest paved road is not the time to realize that you have nothing to start a fire with. Ok, let's get to some gear. I'll throw in some of my reasoning. This link is to a mostly-full list, though this changes per-hike; sometimes the pack is 50% as heavy.

I'll include a table and also a picture, if the table doesn't work. Note that as of 2019, I no longer carry the 80D (SL2 for now), and I have switched to Kroger-brand, dry-packs of electrolyte and caffeine drink additives.



---
⇢Clothing
Clothing is incredibly important. Let's start from the bottom up!
Socks: padded smart-wool socks are my favorite. Be certain to get socks that have a bit of padding so that your feet will take the extra weight with more grace and less swelling and bruising. Although it sounds silly, normal socks will ruin a long trip. The type of sock should vary by the season.
My current, favorite socks for summer hiking are the Zealwood Merino Wool Anti-blister Socks:

During the fall, I really like Danish Endurance's Merino Wool Hiking Socks. They are a little warm for summer hikes, though, or at least I seem to sweat more in them.


I do not recommend wearing socks for more than 3 days at a time unless you wash them.
Shoes: Some people like high-top, classic hiking boots. I find these to be too heavy and cumbersome. Others use extra-cushioned ones to ease the strain on the feet, such as the Hoka One One Vanquish. I find those to offer very little tactile feedback, and the proprioception in my joints tends to trip out, leading me to miscalculate balance needs.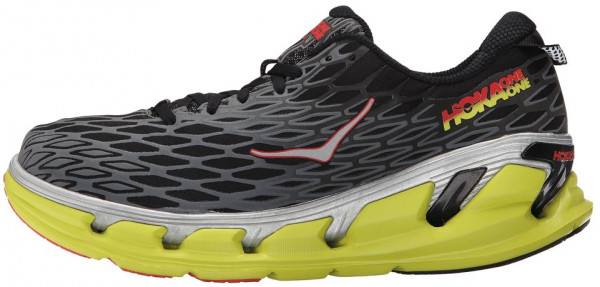 Still, either of those could be right for you. If you're doing a long, flat hike in the Bob Marshall Wilderness, a Hoka might be right up your alley. Since I'm climbing peaks, talus fields, and walking across glacial ice, the lack of feedback and grip puts me at risk.
So with that in mind, my go-to, 3-season shoe is the Montrail TransAlp. As of 2019, I am using their TransAlp F.K.T. II, which is just phenomenal. After a bad slip on some Merrell's that weren't grippy enough, one of my hiking partners has also switched to the FKT II. These shoes feature a rockplate (and I love a good rockplate), mutli-direction gryptonite base, and quick-dry upper. This means that I can make the scary hops across wet talus fields with confidence, and I know that I'll be dry quickly if I do get wet. I cannot emphasize enough the importance of a good-gripping base if you're above the treeline.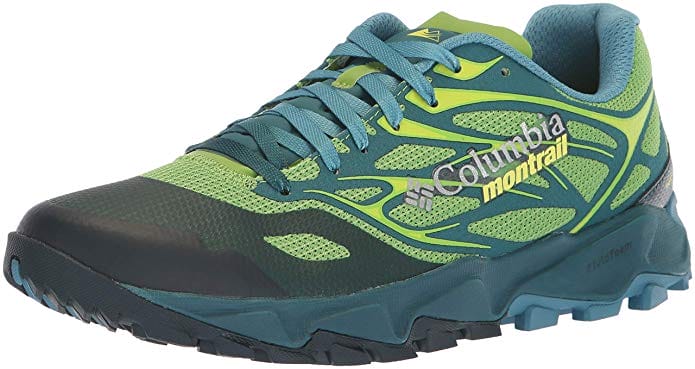 Sandals: Bring the lightest sandals that you can find. Nothing fancy. Just for ambling about the camp to get your feet out of your dirty, rotten shoes, and for peeing at night. I clip mine with a titanium carabiner.
Thermals: I'm combining these. I use polartech (military) or underarmor (on sale) full-length thermals as well as a infrared, lightweight UnderArmor balaclava/hood. You can look up the pants yourself, but here is my hood: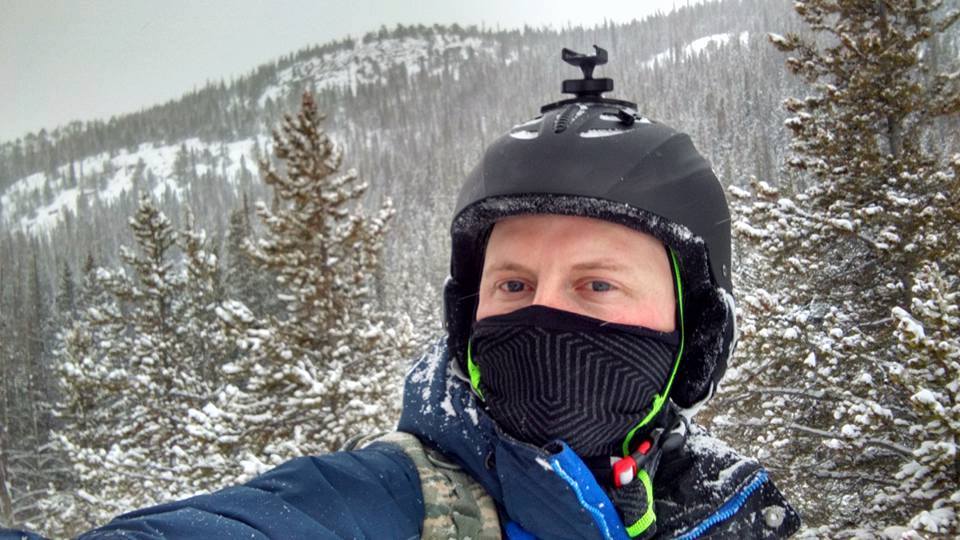 This hood can be used during backcountry winter expeditions, too. If it's expected to get cold and windy, they're helpful to have, though not necessary all the time.
Underwear: If you wear underwear and have hiked long-distance, you know that chafing will kill your enthusiasm pretty stinkin' quickly. My favorite type, given to me as a gift, used to be the Rab Dryflo 80s, listed below. As of 2019, I'm using a better underwear that I cannot find brand or name of. (Also an old gift.) They are more porous, lighter, and give me the least chafing. Anyway, here are the Rabs: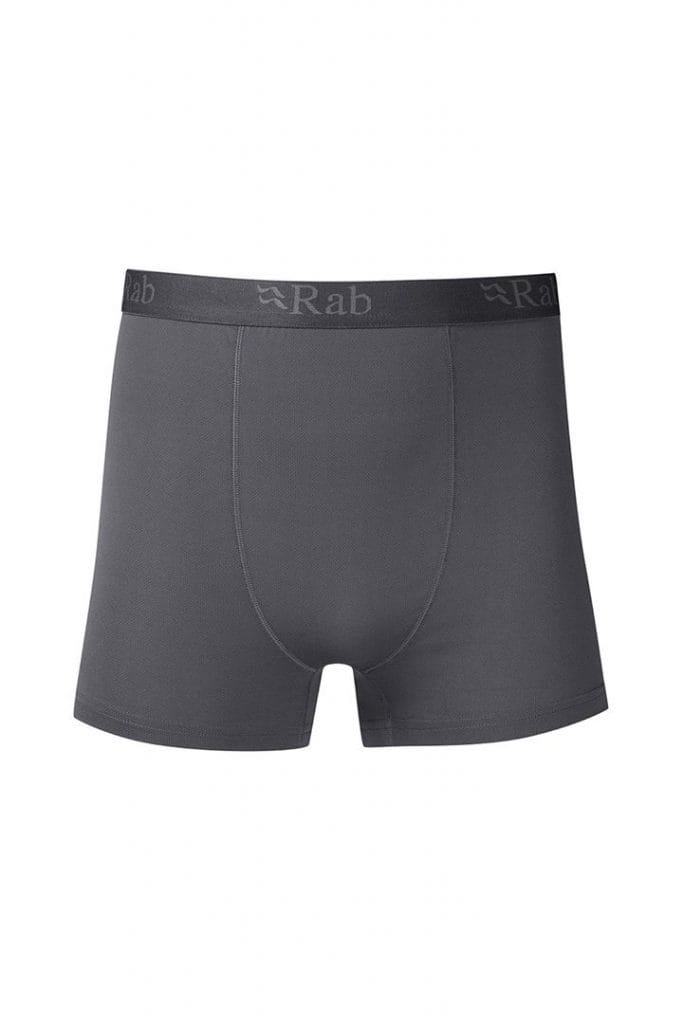 I also have a few pairs of these:
I bring two pairs of underwear on trips. One to wear, and the other to wash and air out.
Pants: I only bring one pair of pants, and I wear them every day. I would do the same around Jennifer Lawrence, even if caused her to spit on me. Pants weigh too much, in my opinion, to be carrying around multiple pairs. I prefer an ultralight, convertible pant. My current pants are here.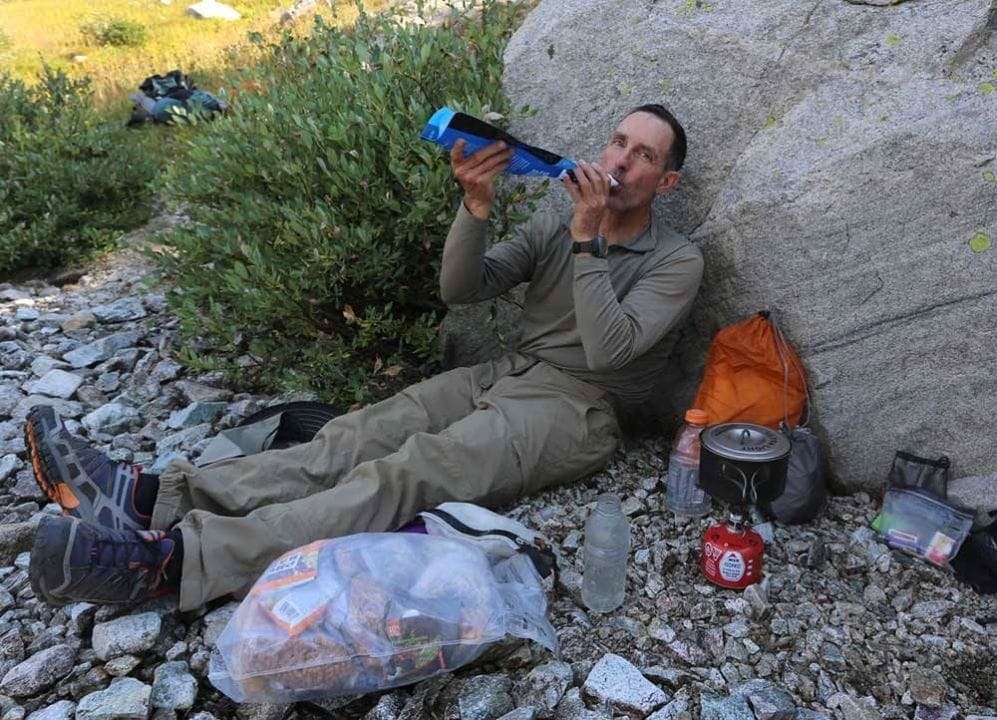 I don't like that these pants are not stretchy, though. Pants which don't stretch tend to bind when you really need that extra couple of inches in a jump or in a Class 3 scramble. I also really hate pants that clamp my buns together. As noted elsewhere, chafing of any body part is about as fun to me as a case of ebola. For other options, look at this list.
Stormpants: Any ultralight stormcell, waterproof pant will do. Don't spend lots of money on these, and realize that you may be able to leave them out of most summer trips if you have a bailout, fire, blanket, or can SIP. These pants are mostly for spring and later summer hikes, when drizzle for an extended period of time may occur, and you do not want to spend time laying-over somewhere.
Thermal shirt: I do not take thermal shirts until mid-August, if then. As above, I take a polartech or something cheap and similar. For extended periods of movement, an investment in a softer garment is recommended to prevent friction and chafing. I do not use polartech as a baselayer when backcountry skiing for this reason. In hiking, they are mostly for sleeping when one's ambient temperature cools.

Hiking shirts: My upper is always a long-sleeve, ultralight, quick drying shirt. I burn easily, and where I hike the mosquitoes will carry you away, so I appreciate the ability to treat a thin shirt with permethrin so that mosquitoes won't land on my clothes. In turn, this means less sunburn, less need for picardin/deet, and a generally happier me. This is a very personal preference. Contact me if you're interested. There is a reason, however, that most serious through hikers that one sees will be dressed as in the picture below. Also, these light colors prevent heating and do not attract insects as much as darker colors.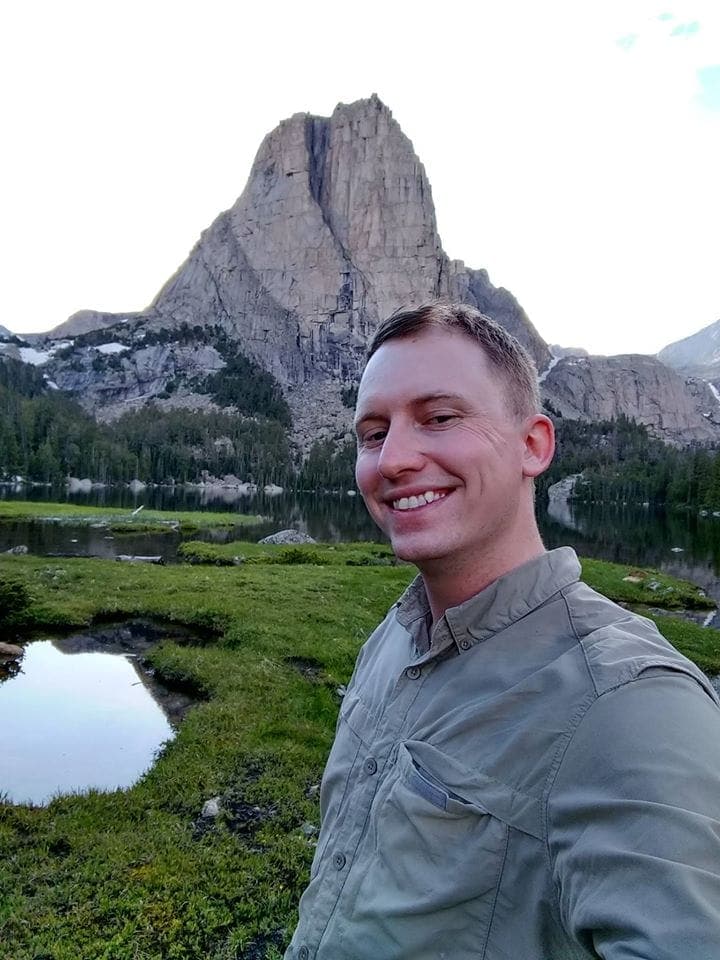 A hiking shirt in 2017. As of 2020, I am still using this same shirt.
Around-camp shirt if you're one of those people:
Jacket: Any 600-800 fill dridown jacket will be good. Make sure that it is not just down, but dridown. You can use these jacekts for extra padding in many pillows, such as the Nemo Fillo. No links will be provided as you should bargain shop for these puffer jackets.
Overjacket/rainjacket: If weather conditions will be very harsh, a neoprene overjacket is recommended. I carry these for waterproofing and insulation any time the weather will get into the negatives, along with, of course, a lot more gear. Due to weight, I do not carry these in 3-season conditions. Instead, a $.99 rain poncho can suffice from the dollar store, or a waterproof, lightweight, wind-breaker style jacket from any of the more major manufacturers. My current choice is from Columbia. Be sure to shop around to get a good deal. A poncho can possibly go over your backpack as well as your body.
Note: If conditions get wretched, it's best to know how to improvise. Plastic bags over one's feet, cutouts in an emergency thermal blanket to supplement the jacket, etc.
Gloves: During the summer, if you decide they are important to you, thermal liners will most likely be adequate.
Hat: Any light-colored, light hat with brim and neckguard. Treated with permetherin, this prevents bugs, sunburn, hooking yourself in the head, etc. They are also good to wet for rapid cooling, and offer longer cooling than just dunking your head. You will not look sexy. That's ok. You're probably not going to be looking to attract a mate on the trail, anyway, and will not be very sexy in general given your dopey, utilitarian outfit. Something in this style will suffice:
Warm Hat: Jessie, bless her soul, has knitted me a wool-blend beanie with inbuilt felt for the cold and the wind. You're on your own for this one, but let's be serious…it's not that hard to find a good beanie.
---
⇢Cooking and Drinking
For cooking, you will want a jet, propane stove.
STOVE: I use the Jetboil Minimo, which is ok. Remember, the few extra ounces pay off in the long run. Why? Heating efficiency. The chintzy stoves do not heat efficiently, so you blow through propane faster, meaning that you have to carry more propane canisters. The Jetboil heats fast!
My stove.
Propane: Look at the stove above. You'll figure it out. BRING ENOUGH! Remember, you can save weight with a larger canister rather than multiple, smaller ones.
Lighters: What is the spark element goes out on your stove? This one is a no-duh item.
Eating tool: Any outdoor store will have various ones you can try. DO NOT GET THE HEAVY, METAL COMBO ONES! Not worth it. A simple, plastic, double-ended fork/spoon combo will do. This one is fine (included in the Mountain House picture), but there are titanium ones if you're going to be abusive like you are toward me.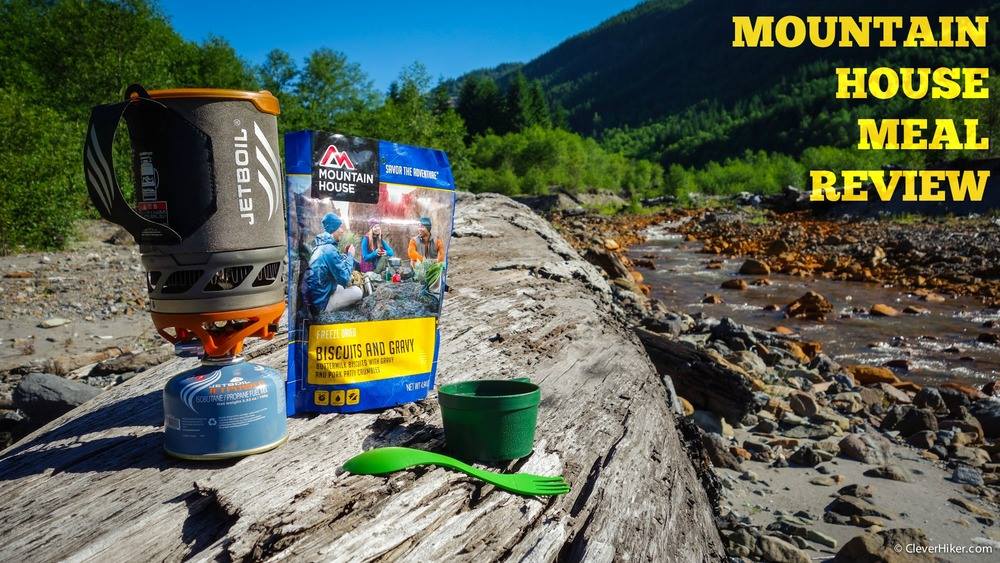 If you splurge, do what I did and get a Toaks titanium spork. No more broken meal-shovels! No more getting food all over your hands!


Extras: Bring a multitool for fish. Make sure that it has a sharp knife. It will be used for many other things, including bandages. Yes, you should expect to use bandages on every trip. It's a fact of life, and you'll be doing some nasty stuff to your body. 🙂

Water containers will also be used for WASHING UP at night. If you don't want the hassle of filling up and making multiple water runs, get one of those gallon jugs with a carry handle that you find with brands like Arrowhead. I bring a gallon container, my squeeze pouch, and a 16.9 oz water bottle.
Protip: Water boils quicker at elevation. That means you need to boil it longer, as it's not as hot as water boiling at sea level.
Drinking: Sawyer water filters are better than any other. If you want the extra weight, bring a pump. Not worth the weight, IMHO, unless you are with a big party. Bring a Sawyer filter (full version, not mini, so that you don't have to suck as hard), a 32-oz bag, and a harder, plastic bottle, such as the Arrowhead I mentioned above. Why? The bags are much easier to drink from than Lifestraw and other ilk, but hard to fill up in a creek. A light bottle or jug will make your life ten times easier. If you plan extended travel over glaciated terrain and talus, plan on having extra water containers or a larger water bladder. The same goes for more arid terrain.
Sawyer:
Sawyer. Get this top, not the mini. It's called the Sawyer Squeeze.
Tip: Do not utilize GPS waypoint hiking plans. I personally find this to be somewhat irresponsible as a primary tool. Invest in a good 7.5 map. Study the terrain. Note any potential scrambles, alternate routes, and hazards. If you don't want to bring the map, that's on you. I rarely bring a map, other than my GPS, because I know the terrain well enough and don't get lost. I do still take pictures of it, mostly for writing notes during the trip, such as "smelled fire" beside the place on the picture of the map that I smelled a fire.
Also on the topic of maps, note every potential source of water (but do not count on streams, which can be seasonal) as both a potential water supply and possible impediment. Some areas in the high mountains are impassable during thaws.
FOOD: Duh. You can expect a calorie deficit while backpacking. The overall goal of backpacking meals are to get the most calories/ounce while still tasting decent. Meal options come in the following forms:
-Dehydrated/Freeze dried. Most people will be best served with simple dehydrated meals. These range from gourmet meals cost 14+/meal to the very standard Mountain House. I have splurged on expensive meals and been disappointed, so just eat whatever you like best.
Penny penchers are known to dehydrate and make their own meals.
-Supplemental: This obviously is not something that you can always count on. Fishing is the best way to supplement meals; taking grouse may be viable in some seasons. There will be days when fishing nets you nothing, and when you have nowhere viable to fish due to glacial flour, talus, etc. Feel free to bring some hot sauce and some tortillas, though!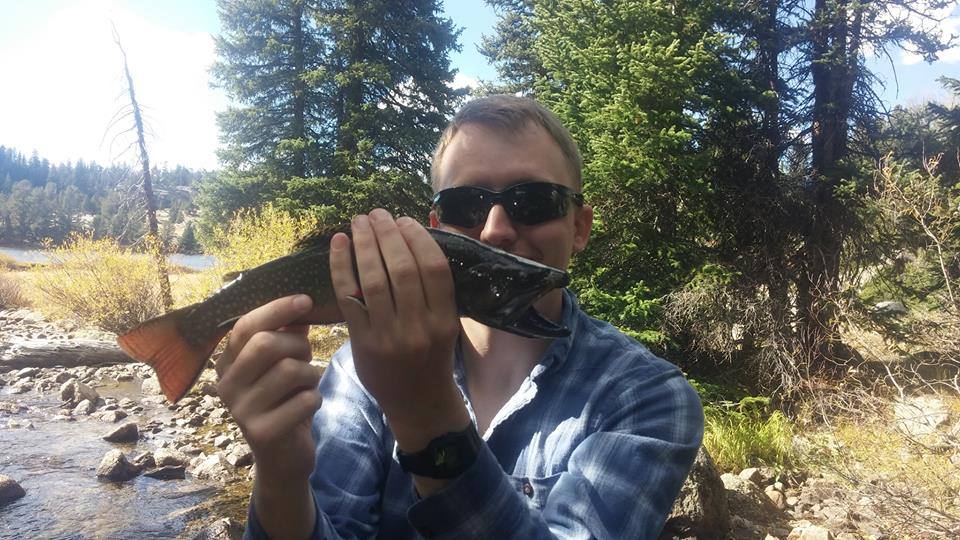 Protip: bring salt and pepper plus electrolyte mixes for drinks! On long trips, every time I run into a girl, she is the most beautiful woman I've ever seen. In the same way, the most boring hamburger ever starts to infest your every, waking thought. How BEAUTIFUL that hamburger looks in your mind. You will want salt and pepper to at least make the food you do have taste somewhat OK. Your body is going to burn through electrolytes. Just like in athletics, you'll want to make sure that you're prepared.
---
⇢Shelter (Tents, hammocks, etc.)
The basic shelters are as follows:
-Tents: tents offer protection from the ground, bugs, and the elements. Will you be hiking solo? If you are going alone, or will not share a tent, you can just use a 1-person tent, but a 2-person is just so much more liveable.
Tents and sleeping bags are where you'll spend money to save weight and your back. I use the Big Agnes Copper Spur UL HV 2. Ultralight, high-volume 2, that is. I love this tent do dadgum much. It's gotten me through snow, hail, and thunderstorms, through 60 MPH winds (numerous times), and resisted days of driving rain, all over the course of over 1000 miles. And best yet, no holes, no tears, no punctures. It's a free-standing tent, too, so you can pitch it just about anywhere, and with color-coded, quick-assembly poles, you can have it together in about 2 minutes.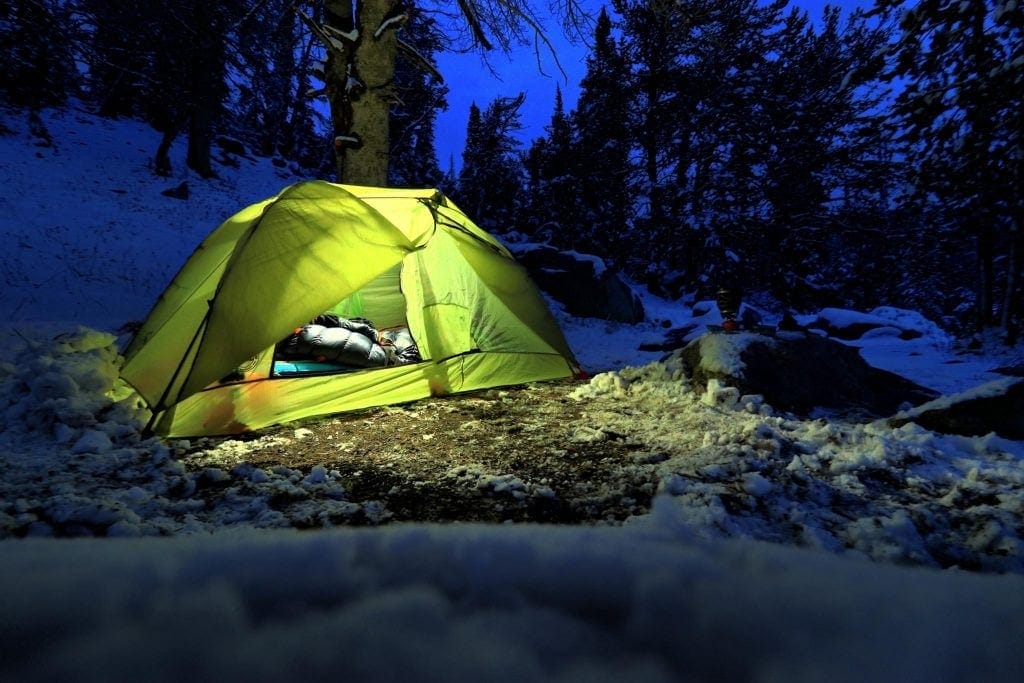 Here is a list of best, cheapish, lightish-weight tents. These are not ultralights.
If you cannot afford a medium-expense tent ($300-500), the budget-friendly options can be found here.
-Tarps: tarps offer protection from the elements. They weigh less than tents. If the ground and bugs are a factor, sometimes bug nets can be attached, as well as footprints for the floors. But by this point, why not have the simplicity of a tent, at least to me? Tarps generally require hiking poles in their setup, which I do not carry; they often aren't free standing, which I require.
To make a tarp into a weather-proof tent, you may need seam-sealing, which costs time and money. Anyway, lots of people like these the most, including Zpacks, Tarptent, Hyperlite, and Gossamer Gear. Opinions tend to be stridently presented. My opinion is to pack what you're prepared to live with. I'm a creature of indolence and luxury, so I take the Big Agnes.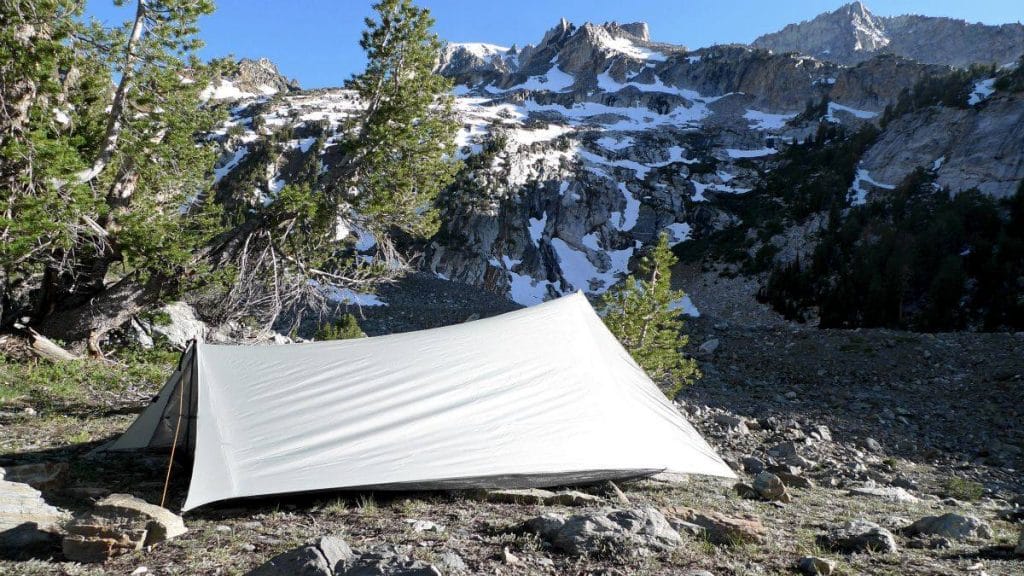 -Bivys: bivys are basically a big sack that you stuff yourself in. They are generally very light, require almost no setup, and offer good protection. You sacrifice ALL of your space and comfort, though. If you're starting out and want enjoyment, this is not recommended.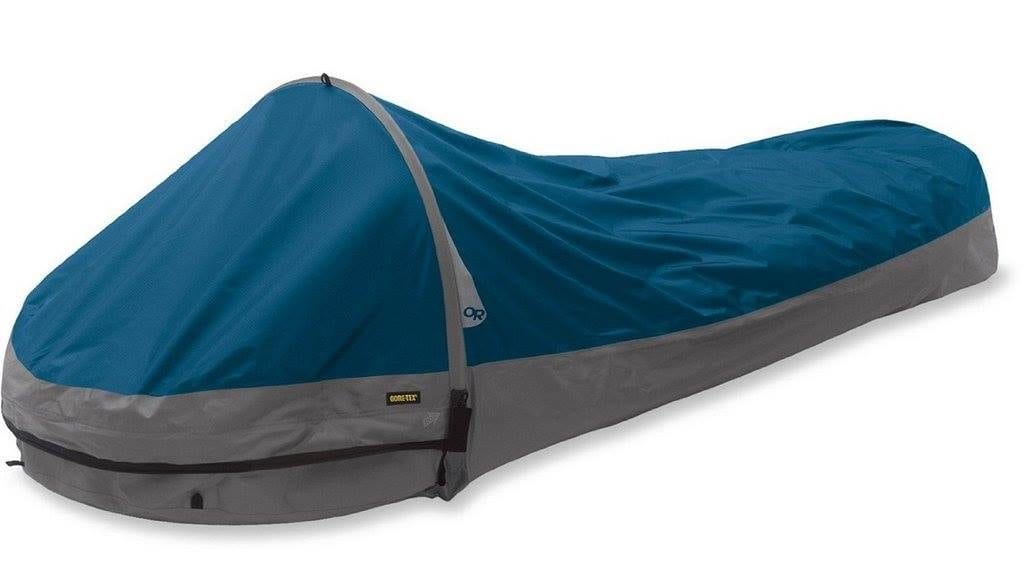 -Hammocks: hammocks are popular due to low weight. Tarps and bug nets can be added for protection, which increases their pack-weight. Unlike a tarp setup, hammocks cannot usually be used above the treeline, making their usage limiting for many backpackers. I don't use them at camps, as I don't care for the weight penalty.
Protips: Replace heavy tent stakes with titanium ones. They're cheap and save valuable weight. Keep gear in the vestibule and not in the tent proper.
---
⇢Bedding
Mattresses/pads: In the northwest, I recommend a minimum R-value of 3.4 at any time of year if you want to be relatively sure of staying warm each night. R-value is a measure of insulating ability and is typically provided by the manufacturer. For a full explanation of R-value, you can read this link.

The types of mats are generally:

-Foam (durable, light, not comfy, often lower R-value, can be rolled or folded and kept on outside of pack, much larger compressed than others)
-Air (not as durable, slightly heavier, high R-value available, can be very comfy)
-Air+foam (often heavier, often easier to inflate, takes up lots of space, should be inside backpack, takes up a lot of space)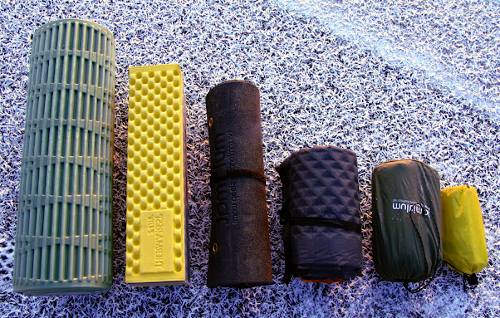 I generally bring two pads because I sleep sometimes directly on rocks.
Air: I used to use the Klymit Static-V Insulated Light (medium weigh, cheap, feels OK if you're not a side-sleeper, R 4.4), but I no longer use it, as its technology and comfort are no longer competitive.
Currently I am using the Big Agnes Air Core Ultra (not insulated) and the Big Agnes Q-Core SLX (insulated). I prefer the Air Core Ultra, as the side-rails on the Q-Core annoy me. Still, either is, to me, better than any 2.5″ thick (or less) option.

Self-inflating: Thermarest Trail Scout (easy to inflate, feels great, very cheap, heavy, R 3.4)
Foam: Thermarest Z-Lite Sol
The Z-Lite Sol. Get the SOL version, as it has a higher R-value.
---
⤷Pillows
Pillows come in a variety of forms. I sleep with thicker pillows and can't sleep without a good height. I also like having a pillow to hug and a pillow between my legs. This isn't possible on the trail, so protip: use gallon ziplocks to compress clothes. Wrap those clothes in a soft garment at night for a leg pillow. Use your puffer jacket to adjust pillow ride height for the head, in the built-in stuck sacks, or as a wrapping.
Air: Air pillows are VERY light and can be adjusted to have the correct sleeping height. They are less durable than other options and tend to be colder, but are often better in wet environments. I used to use the Sea-to-Summit Aeros on all of my hikes.
Best for most people | Sea to Summit Aeros:
Best for me | Exped REM

This pillow isn't super light, at almost 6-oz, but it has tie downs that let it anchor to my pad, and it gives the best support and most comfort of any pillow I've used. I love it.
And a LITTLE extra | Big Sky International Dream Sleeper Ultra Light :
Compressible: Compressible pillows are heavier, warmer, and offer a truer feel to a real pillow. They are far more durable but can get and stay wet. I use the Thermarest Compressible Pillow on trips via air and at home, but no longer use it on the trail, as the weight and space cannot be spared. Thermarest Compressible:
Hybrid: Hybrid pillows have both air and foam. They have mixed strengths and weaknesses. I personally sleep with the Nemo Fillo as my actual bed pillow, but I do not take it on hikes.
Nemo FILLO™ Luxury:
Dri-Down Hybrids: These pillows usually feature a dri-down pillow that is very flat with an included sack that lets you put in more dri-down, such as a puffer jacket, or as an alternative, the pillow part can be left, and just the sack and puffer used.
Sierra Designs DriDown: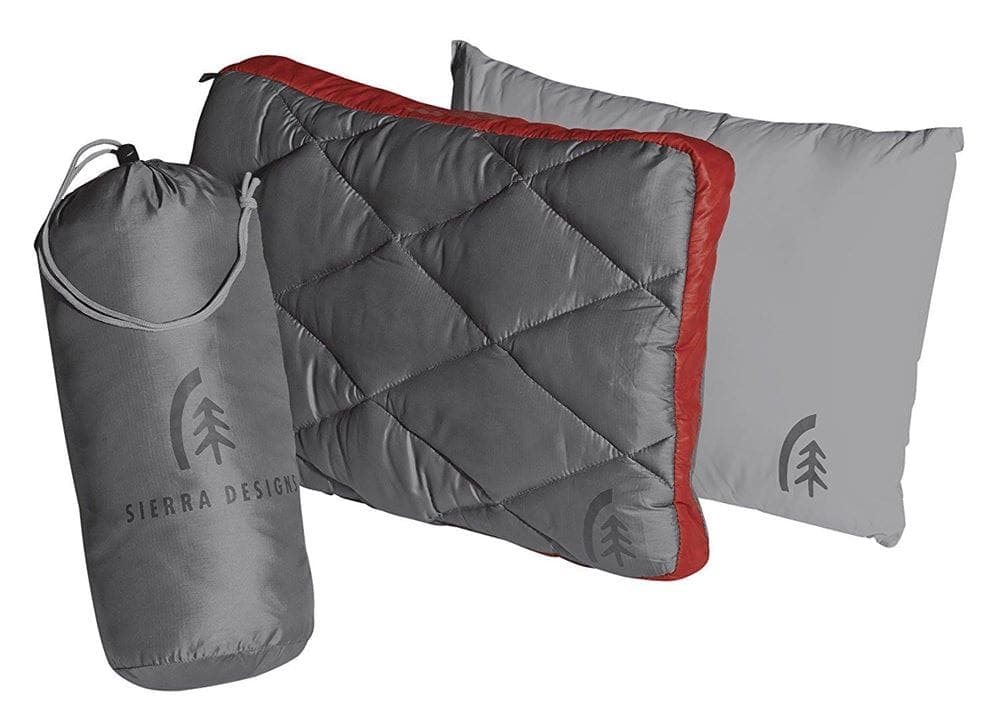 ---
⤷Sleeping bags, quilts, and liners
You want a warm, light sleeping bag, but combining those qualities will cost you many hundreds of dollars, so you'll probably have to get one that's heavier than you'd like. DO NOT GET A BAG OVER 3 lbs!
Synthetic material is OK, but dridown is recommended. I once got soaked (don't ask) and didn't realize it due to my dridown. These are very imporant, so read this educational piece: http://www.cleverhiker.com/best-sleeping-bags/
I own the Kelty Cosmic 20, and it's heavy at 2.8 lbs, but also does't cost $900. It's my secondary bag, though.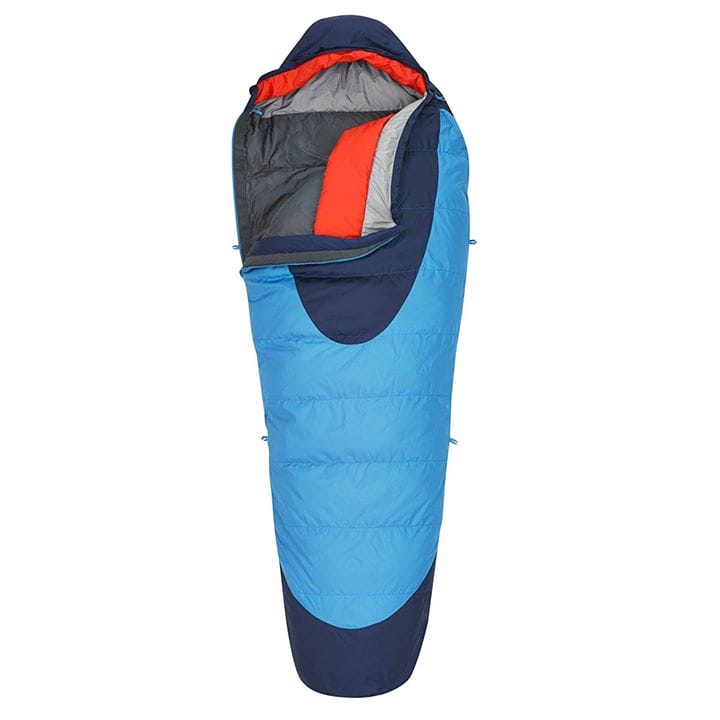 My primary bag is the REI Magma 10. It's ultralight and ultracomfy. I recommend buying a bag like it. It's worth the investment.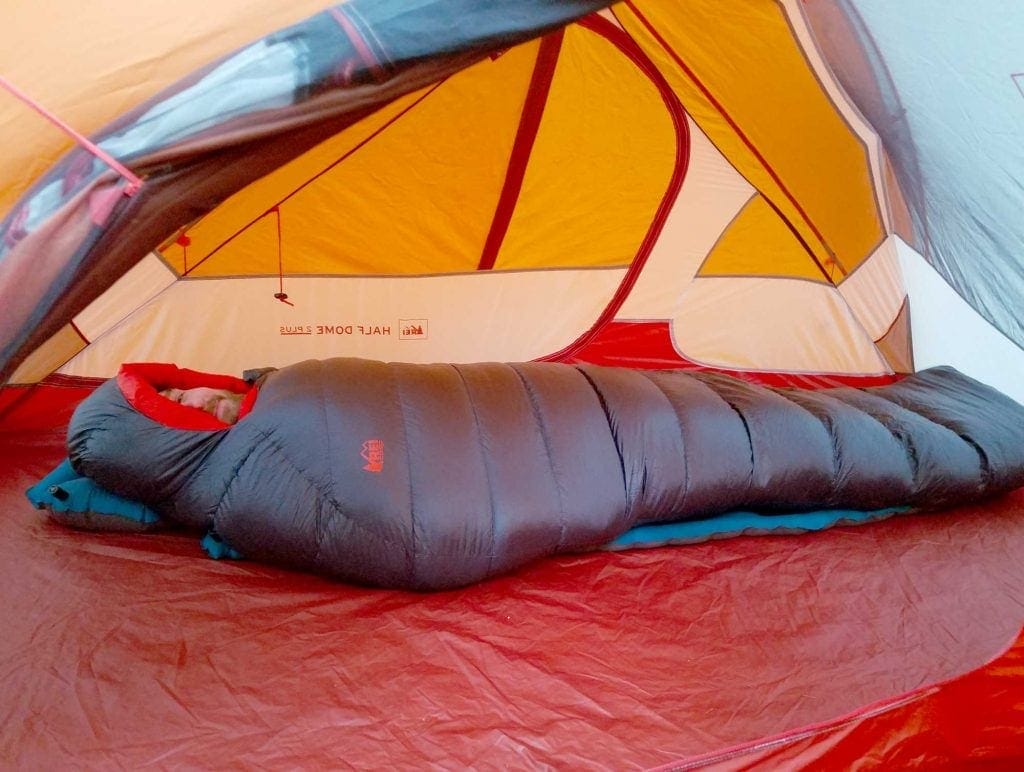 Sleeping bag liners add an extra 10F on average. You can bring a silk sheet cut to size or buy something like the Bundle Monster: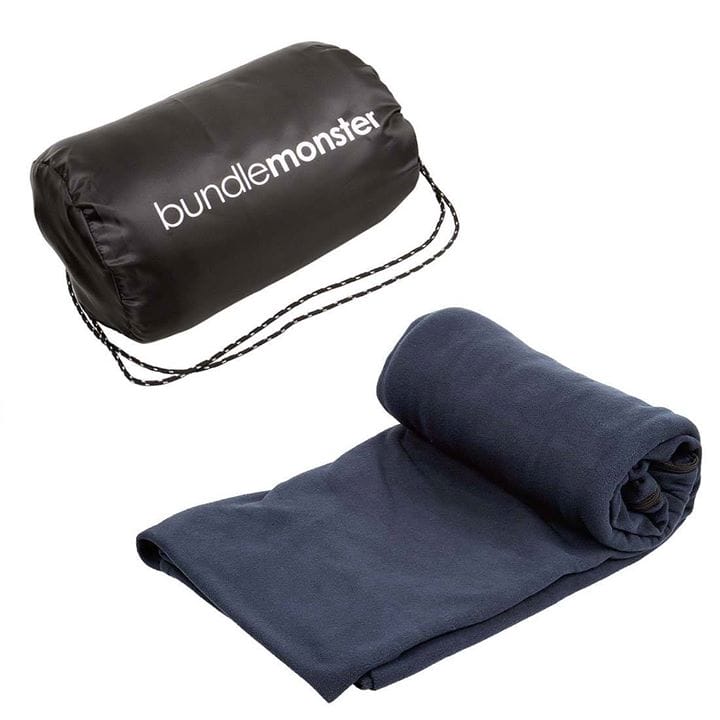 If you have the money, supplement with something my friends all love to steal from me while we're backpacking…the Wind Hard Quilt/Jacket. It's wearable, packs down to the size of a can of beans (pretty much), and gets rave reviews from everyone that I let use it.
---
⇢Backpacks
Wow, this one is personal. You need to try them out in person. For thru-hikes, 65+ liters are recommended. Some people use a 50L for 2-nighters. I don't see the point in that, and just use my 65 for most everything, except the occasional overnighter where my 50L works, I'm not bringing a stove, etc..
I believe in a good suspension system. The best so far is the Osprey Anti-Grav system. It keeps every part of you ventilated, hugs you like a fine woman, and very importantly, helps you stay balanced. On the other hand, it is slightly heavier than some packs. I have the Osprey Atmos AG 65.
Note: Sexual dimorphism often means that women carry less, since their clothes are not as large, they eat less, etc. If you're a woman, make certain that you get a woman's pack. You may get away with a smaller pack.
Always measure your torso and hips when selecting a pack.
Accessibility of items in your pack and weight distribution determine how you should load your pack. You do not want critical gear out of reach at the wrong time. You also do not want to be navigating a talus field when your poorly-packed bag causes you to become off balance and results in a broken leg. Please see this video by the ultra-runner and ultra-athlete Andrew Skurka:
For slot canyons for a day and other such adventures, light-frame packs such as the Thule Capstone 40 are recommended. These can also be used on flights. For women, something akin to the deprecated Osprey Hornet 45 is an excellent choice.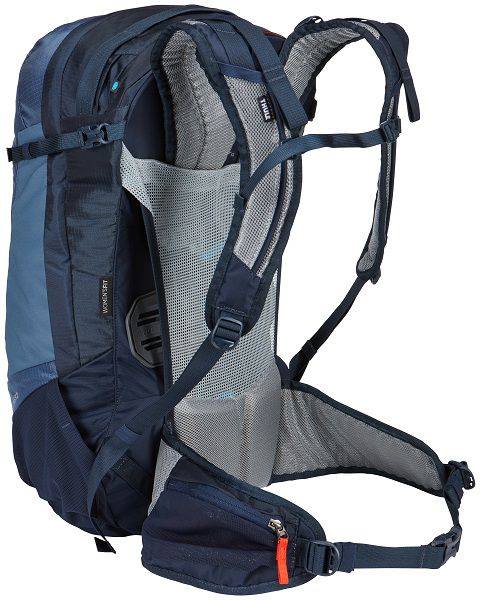 Thule Capstone.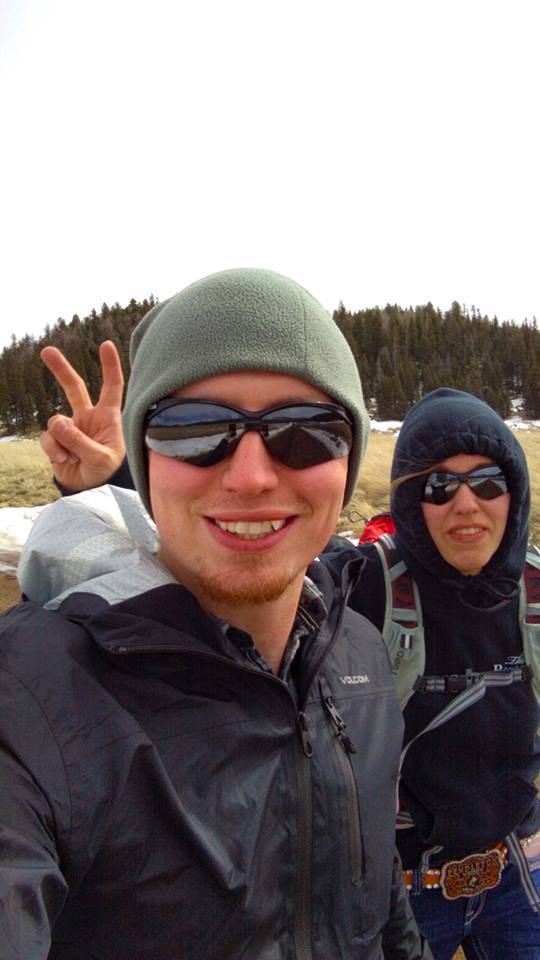 ---
⇢Small Items
Note: here's a guide to packing for long hikes. Not all of the choices are right for me, but notice that the National Outdoor Leadership School lists many of the same items as I do. This second link shows a weight-breakdown that is important to accomplish until you are familiar with distance hiking and your gear.

—Batteries and possibly a portable charging unit for your phone/GPS. I currently change my solution per hike, so you'll need to figure that out for yourself. You can look at some of my trip reports to see how things work out for me.
—Bear bag.
—Bear spray.
—Bio-degradable TP and something to dig with.
—Bio-soap. Many of our lakes are not soapy. Let's keep them that way.
—BUG SPRAY! Yes! I like picardin best and treat my clothes with permethrin.
—Bright flashlight, or headlamp.
—Deodorant. (Small bar or mini-stick.)
—Duct tape. This is important for repairs and broken bones that may occur.
—Emergency heat blanket.
— As of 2020, I exclusively use a Rainleaf, anti-microbial, microfiber tower: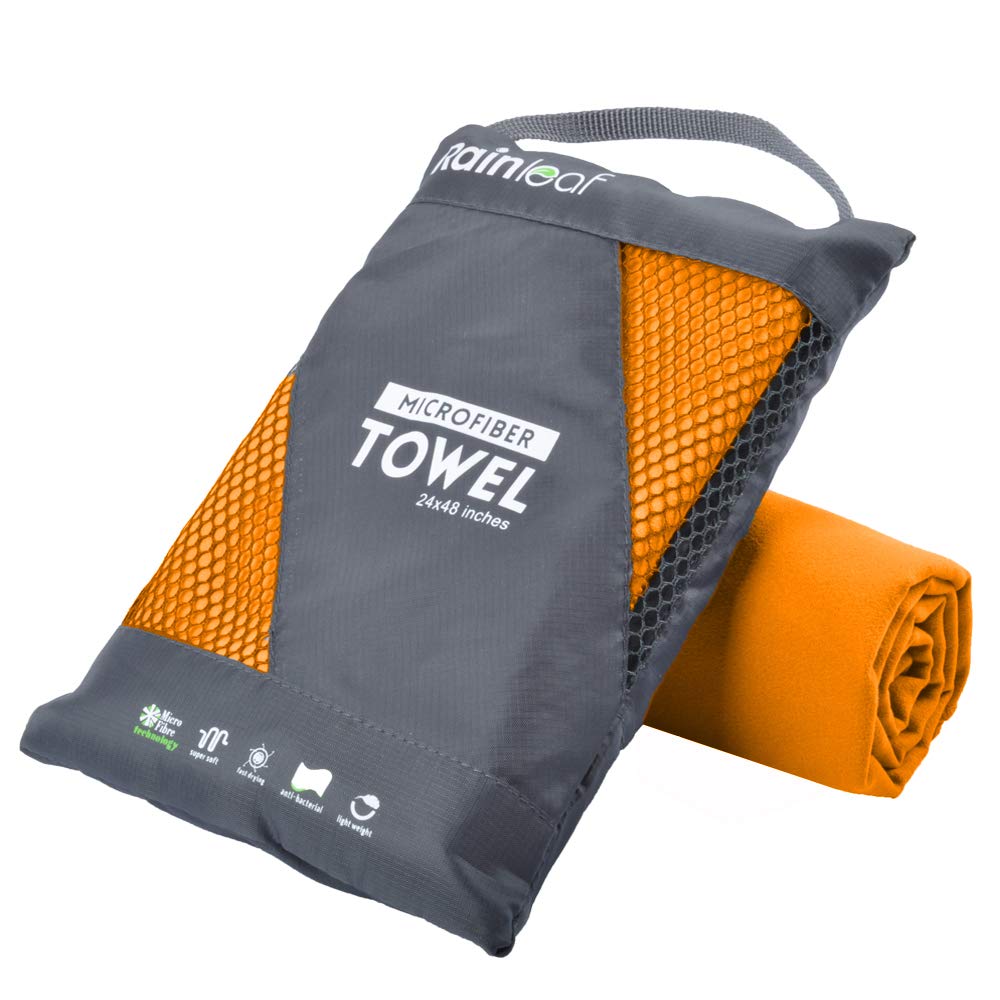 —Fishing supplies. I recommend tenkara poles for weight savings. I recommend the Dragontail Hellbender, which I own, along with a couple of others. The Hellbender is pictured below.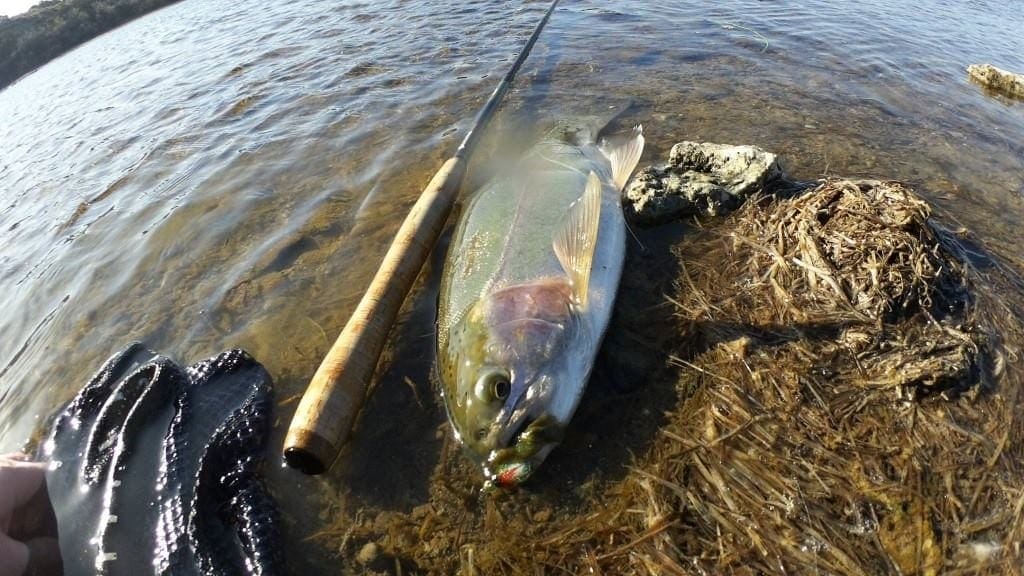 Tenkara fishing saves weight.
—Hand sanitizer.

—Iodine tablets. (These are used to cut down the boiling time at higher elevations. Leave in overnight, bring water to a boil, instantly make coffee instead of waiting minutes to kill organisms. This also helps conserve propane and thus weight. I do not use them as they are very heavy.)

—Lip balm.

—Maps, waterproof. Sometimes I do not bring them if I am very familiar with the territory and have my backup on my phone.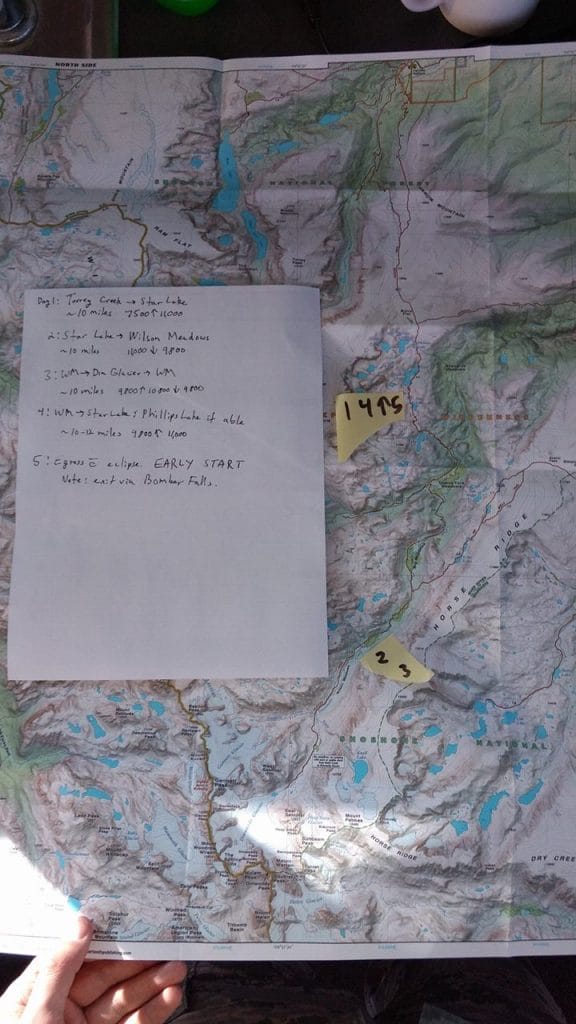 —Medical supplies including NSAIDs and such. (Note: it is important to have a multi-tool with pliers. It is often better to push a hook that is in one's finger on THROUGH the flesh than to rip it out against the barb. A wire-snip+pliers+knife multitool enables the hoop to be cut off the hook and then for it to be pushed out with the barb.)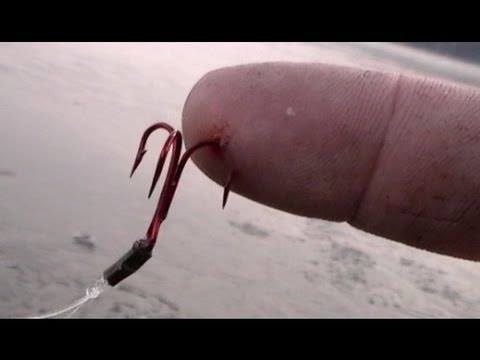 —Microspikes and crampons if needed.

—Military energy gum.
—Withania somnifera/ashwaganda. This. Has. Changed. My. Life.
—Anti-chafing and anti-blistering products:

1.) Leukotape. Leukotape sticks very well and allows body-part to slide over body-part like a greased pig down a slip-and-slide.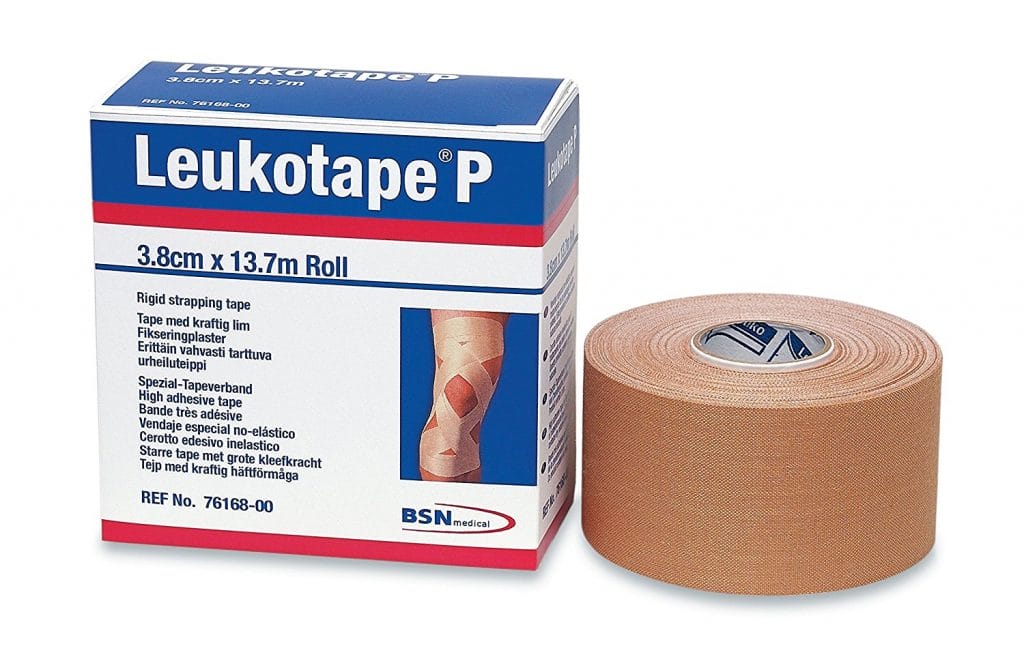 2.) Moleskin of varying padding can do the same thing, and also help with blisters.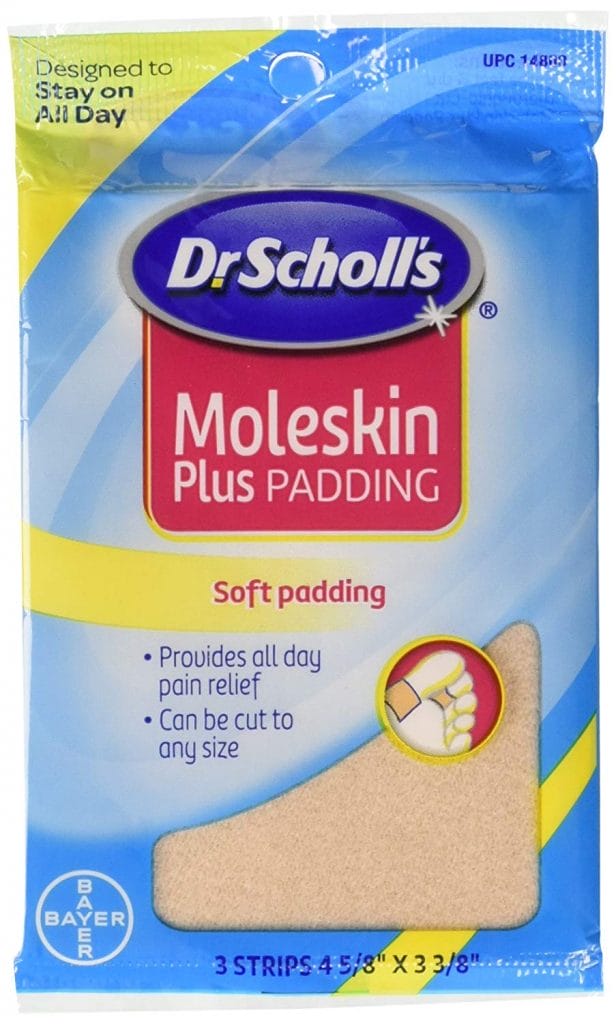 3.) Make a form of Hydropel for yourself. I accomplish this by combining the following ingredients:
→Cosmetics-Grade Silicone Crosspolymer Gel
→HikeGoo Blister Prevention Cream

Adjust these ingredients to the ratio that you prefer most. I put them in a sealed bag and take them with me, applying by hand when the need arises.
—MOLESKIN AGAIN! Get the tape-type and the thick pads. The pads will help if straps break. They'll take the weight and add custion.
—Rainproof sacks. I use Granite Gear stuff sacks.
—Rope aka paracord. Bear bag needs it. Broken sternum strap? Rope. All sorts of reasons to have it.
—Sunblock.
—Toothbrush and toothpaste (protip: cut everything off but a stump and the head to save weight)
—Trowel. This is important for obvious reasons.
Note: I had been using the fabulous Deuce trowel (improved version), but decided that I didn't feel like spending that much money on another one. The UST U-Dig-It trowel (UST= Ultimate Survival Technologies) seemed to be less polished with less features, but it also only weighed 0.64 oz and cost just $8.29. The improved The Tent Lab Deuce of Spades #3, which I had been using prior to it being stolen, had cost me a solid $22.95 and weighed 0.97 oz.
While folks had noted that they found the edges of the U-Dig-It to be sharp, I didn't personally feel that they were. I let some other folks try it out, and they also thought that the edges were sharp, so I decided to put some friction tape around the edges. If you, too, are a slippery-handed slobbergoat, this might be something that you consider doing, as well. Regardless, this isn't my friend Miriam's UST Parashovel, so don't expect to go digging through roots with it.
---
IV: Where to Find Deals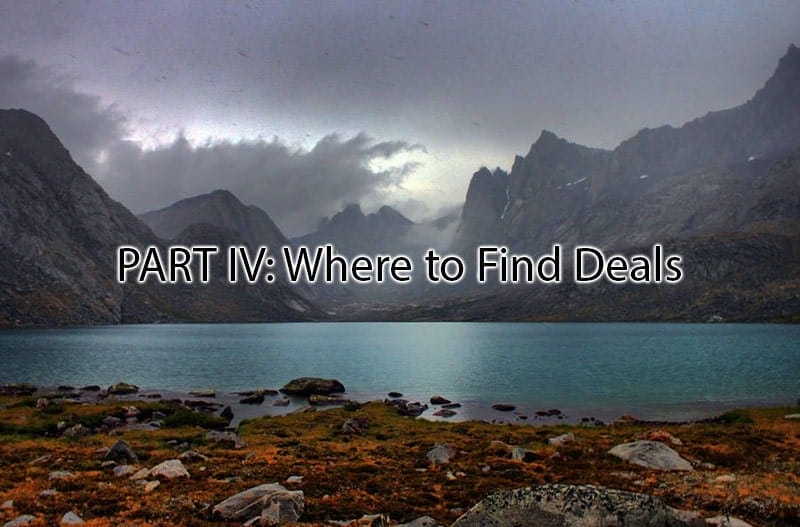 This section doesn't really need much in the way of words, so I'll just throw down some links:
Often:
Sometimes:
Slickdeals (Make an account and set deal alerts with key terms.)
---
---
I'm constantly learning and growing, so if you have questions, suggestions, or comments, shoot me a message.