NFL Puts Quotes from Virtuous Victims on Helmets
NFL Puts Quotes from Virtuous Victims on Helmets
Reading Time:
< 1
minute
---
There's more to a person than just their name, and the NFL wants fans to make more of a connection with victims of police and vigilante brutality. Instead of only having the names of victims on their uniforms and helmets, NFL players will now have lists of quotable quotes and the hobbies and pastimes of the unfairly brutalized.
"Smells like you've been with other men," Drew Brees of the St. Louis Saints said. "That's what I'm going with today for my Jacob Blake quote."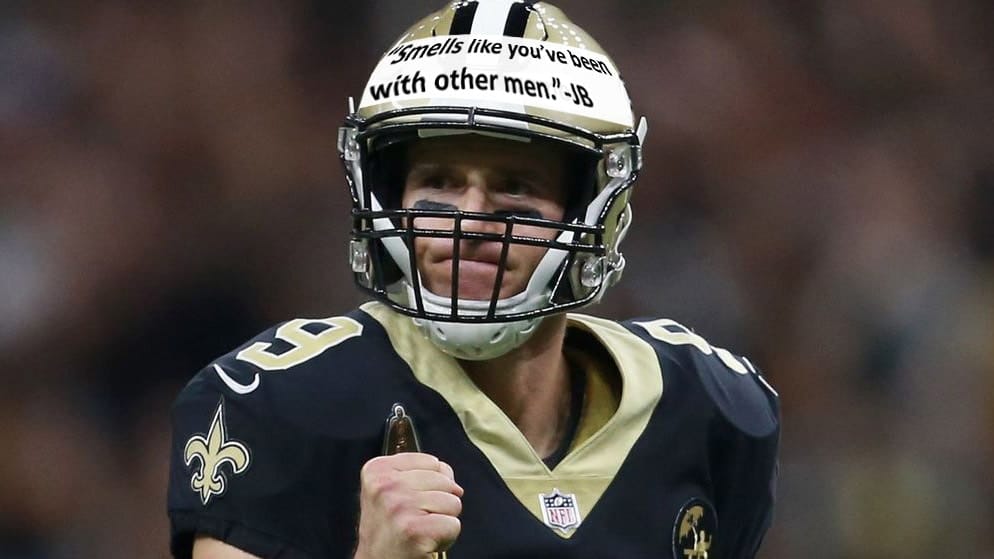 "Looks like my jersey lists our late comrade Mr. Rosenbaum's favorite pastimes," said Brees' teammate Taysom Hill as he walked by in a jersey that read, "RAPING 4 UNDERAGE BOYS."

"Sweet," said Anthony Chickillo, "I've got a hobbies-of-the-departed shirt, too. It doesn't have a name, so I don't know who this is referencing," he muttered looking at a helmet that read, "STRANGULATION, DOMESTIC ASSAULT, BATTERY." "Shucks, guess that applies to a lot of them. Rest in peace, brothers!"
Another St. Louis Saint was heard complaining that his helmet just read "ALL COPS ARE BASTARDS," which he felt gave the police too much credit and didn't highlight the virtuosity of all their abused victims.
The NFL is also changing the standard football to feature a flaming, decapitated pig head, rather than the old, boring brown that has been so common and uninspiring.
---